I'm excited to announce Aembit's new look, as well as give you a sneak peek into what happened behind the scenes to make it all happen.
At Aembit, our rebrand was a journey into our DNA — realizing what makes us tick, coming back to our vision so it was more than words on paper, and building a design framework that we thought could support you in learning about workload identity and access management (IAM).
It's also a reflection that we're growing up – fast – in a space that desperately needs what we provide. Whether you're a customer, investor, or a part of our team, this rebrand is as much for you as it is for us.
Are you ready to see how we did it?
No Hackers in Hoodies
Hundreds of new security startups emerge every year. That's hundreds of companies that want to stand out in a sea of competition. It's easy to grab a slick WordPress template and create something that, at a quick glance, is fairly decent.
But given our focus on making sure the design is true to our vision and facilitates our customers getting into the technology, we had to go deeper.
Funnily, we started with what we knew we didn't want to be. We absolutely didn't want to be yet another red-and-black security company with shadowy hackers imbuing a fear-based undertone. It comes back to our vision statement:
Aembit envisions a world where every business can safely build its next generation of applications by inherently trusting how it connects to partners, customers, and foundational services.
Identity is about trust, an innately human concept. And an incredibly positive one at that. So why go down the route of cloak-and-dagger when instead we could pursue something that more naturally supports who we are and how we look at the world?
The result was to present Aembit as a friendly, human, optimistic – and truly authentic – entity, while also highlighting the robustness and trustworthiness of our team and product, aka the stuff that actually matters for our customers.

Never Let a Good Deadline Go to Waste
The redesign, while primarily a visual exercise at first, gave us the opportunity to refine and retell our story in multiple ways.
Over the past few months, we've had hundreds of conversations with prospects, customers, and partners about the need for workload IAM. It feels as though with each day the opportunity we have in front of us is growing. We wanted our website — and supporting material — to be straightforward and easy to consume, yet rich in depth. What we do today will be a foundation for how our company grows.
More concretely, we were committed to:
Streamlining our website so that individuals with even a basic technical background could grasp our offerings within a minute of browsing.
Crafting a narrative that appeals to both technical experts and business leaders, ensuring that our message resonates across a diverse audience.
Offering transparency and clarity by ensuring that users could comprehend the underlying mechanics of our technology after perusing only a few pages.
Leading people to sign up for the product and try it themselves (which you can do for free, by the way).

Design Elements That Reflect Our Brand Essence
The design components we chose were not arbitrary. We kept rounded corners, gradients, and shadows to create a welcoming effect. We used simple, supportive imagery to keep the technical, technical, while background shapes and gradients to help guide you through your journey with us.
Our product operates at the intersection of security and operational efficiency. This translated into design elements that emphasize intersections and collaboration and convey how your team works in unison with our product's capabilities to deliver policy-based, contextual, and secretless access between workloads.
Celebrating Our Roots: A Fresh Take on Our Original Brand Mark
The essence of Aembit's original trademark has been retained but is now presented in a bolder, more vibrant palette. This vibe is in sync with our renewed focus on reflecting the passion our team has for what we do. Our founders, David and Kevin, have an uncanny knack for spotting and solving cybersecurity challenges that most haven't even thought of yet. Their visionary and methodical spirit – and their steadfast commitment to hiring the most curious and effective people to help them do that – is the wind beneath our rebrand's wings. (By the way, we also added an 'About Us' page, which shares more about our story.)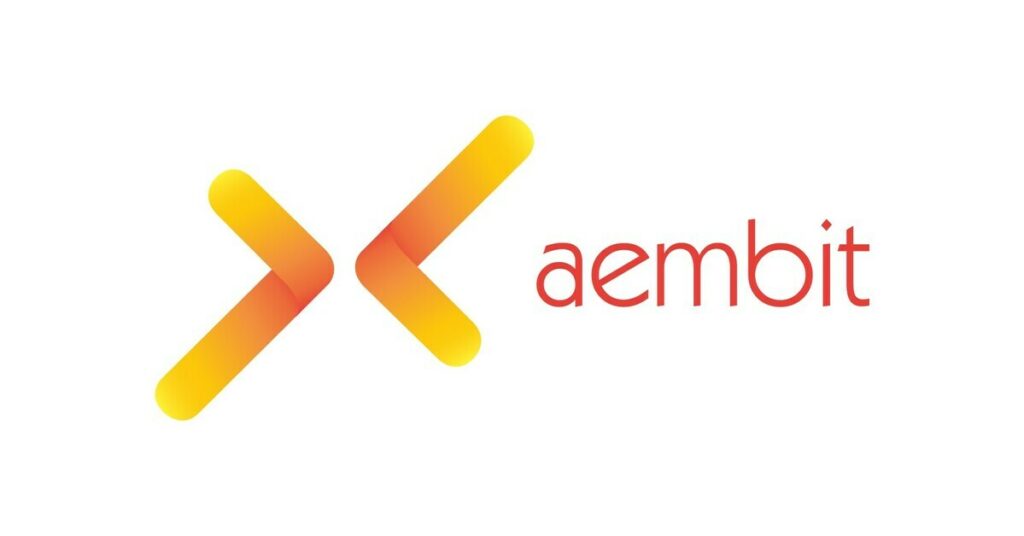 Built for Machines, Made for Humans
Our platform is engineered with a dual focus: robust machine-level security and an effortless human experience. By removing the need to manage secrets while automating the complexities of workload IAM across diverse environments — all without the need for cumbersome application auth coding — we liberate you from the nitty-gritty to focus on what truly matters: inspiring tasks that drive your business forward.
Our product – and the IAM space in general – is moving fast, and our website will continue to grow and advance alongside the marketplace. Still, it is reassuring to see how well the messaging already is doing in blind user tests.
Thank you for being a part of this adventure with us, and we look forward to a future of continued collaboration and deeper connections.
Allow me to be the first to say: Welcome to the new Aembit! It's so nice to have you here.